Well, here we find ourselves. Post Thanksgiving bulge (actually my most favorite holiday…and not because of the feasting) and post Christmas chaos, and into a New Year. 2012, the year of the end of the World!! Bold!! I do not believe this! Who can know?
Our Christmas was incredible. And not chaotic at all. We try to not get caught up in the hype, and focus on what our true gifts are. We had a luscious, little dinner and games at Grandma and Grandpa's, a lot of laughter with our whole family, a wonderful Spirit-filled service at church to celebrate the birth of our Savior on Eve, and a Christmas Day filled with relaxation, food, relaxation, games, relaxation, movies, and jammies! Greg played his new ukulele, Ellie played the piano, it was decadent! Greg and I felt our feathers plump up having all of our kids here. Chicks in the nest! Ha! What a feeling!!
A Boy and his Ukulele
Now we are well into the New Year. Greg and I have sat for the past week, milling over our goals, and desires for this year. Of course, we have a few great races that we are excited about.
Wildflower Triathlon
in CA and
Ironman Canada
in Penticton, BC,
Fueled by Fine Wine ½ marathon
in Portland, sprinkled with a few smaller races. We are looking forward to being back on track with training, eating well, and carrying on our healthy lifestyle. I have been creating, and coming up with some pretty fantastic Vegan meals, and have decided to start making Sundays our prep-day. It has worked out great!! So nice to come home starving from a workout and have a meal on the plate and ready in under one minute! Mostly raw, whole foods. Protein rich, with a lot of fruit and green leafy's. We are cutting out a lot of our eating out. We are not fast food people, but do eat out quite a bit, and it has become unsatisfying for us on occasion. Not to mention that anything we are cooking at home far-surpasses restaurant meals in taste, quality, and healthiness. So we are reining that in a bit. Occasional with friends of course. Cooking together is a huge passion for both of us. Aprons on, music cranked, drinking wine. Most of our favorite nights include this!!
Vegan Mediterranean Pizza
Vegan Inside
Baked Kale chips. The Bomb!!
Other than that, we have reconnected with yoga. Ah! Both of have such a huge love, respect, and craving for yoga, and always have. We just got a little off track. So we are back at our practice twice weekly, and looking to add a third day! Hoping to perfect our head/handstands!! =)
Looking into this year, we have some incredible travel that will be taking place again. Not just for races, but also for pleasure…we will don our backpacks and set off…destinations TBD!
I am also, on a de-clutter mission. Our house, our minds, our life. Closets, bookcases, brains, souls! We are pretty un-cluttered people in general, but everybody needs a good clean out. A little rejuvination. A freshness. Do you do this? A sort of Spring-cleaning for the soul?
We are also both feeling a little heart-tugging. Praying about the mission field. We adore people, and kids, new cultures, travel….so naturally for years this has been on our heart. So both of us are standing arms lifted, heart open for an answer from God in this department. It seems every day that goes by, we feel more and more led in this direction. So…we shall see. This is not our timing, and although, we feel that tug, it could still be a while…or next week. We are not in control of that…just listening with our whole hearts.
It's interesting that last week, we practiced Yoga with the premise of "courageous vulnerability" which can lead into so many aspects of life. And as I think about a mission trip, and how courageous that causes us to become, along with the vulnerabilty, it's exciting!! That unknown. That stretching. That leap of faith. I think because Greg and I are both "live by the seat of our pants" people, that we have that courageousness to set forth on any path that God puts us on. So, we will wait patiently for that.
What are your New Year intentions? Thoughts? Prayers? Goals?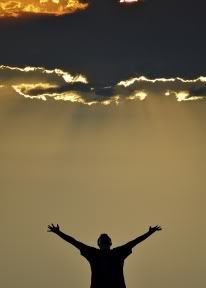 PS: Almost forgot to add my favorite picture for 2011 LOVE THIS! If love can survive a riot....
Here's to hope, love and kissing!
Another PS: After having some requests, here is the pizza recipe:
Bake the crust first. Then I top with
My Hummus:
1 can chickpeas/garbanzo beans with 1/2 of the water drained
1/4 cup Tahini
1 lemon squeezed of juice (I always use a real lemon, it just tastes better)
2-4 cloves of garlic pressed
1-ish TBSP EVOO
1/2 tsp sea salt
1/2 tsp cumin
1-1 1/2 tsp smoked paprika OR 1-ish TBSP of chipotle pepper in adobo sauce
~Blend all in a food processor
After you bake the crust spread with hummus, add sundried tomatoes, olives, cucumbers, red onion, parsley
IF you want cheese, add some feta, but I just sprinkle the hummus with nutritional yeast for a cheesey flavor.