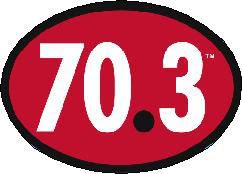 So frustrating when training falls apart. For me, it causes such mental anguish it is ridiculous. Saturday was all planned out to be the day I would race my mock ½ Ironman. Being that the 70.3's fill so fast, I could not find an actual race to get into, I had to do the training as a mock, and that was fine with me. I had put in the work, and did the taper (which is always HARD for me, and a whole other subject) all for my ½ IM on Saturday. I was ready, and excited as I packed up everything on Friday. Went over my nutrition with a fine-toothed comb. I also did some good meditation on Friday. Mentally preparing for this day. I was a little nervous, as I would be for any race. But I was ready. I can do this!!
I woke up on Saturday to the foulest weather. The wind was howling, and gusting. The rain, pouring. I sat and watched. Turned on the news thinking MAYBE it was going to let up. My heart was sinking. Weather said it would be getting worse as the day went on. Winds gusting harder, with thunderstorms. I sank. I kept thinking, maybe I should just go. What if race day is like this? The swimming and running in the wind and rain, no big deal. Even the biking. But the new bike. Agh!! I just do not have the confidence on the new bike to ride on slick roads, with wind gusts. I considered taking my road bike, but REALLY need to be on the new bike as much as possible. A friend told me, if it's like this on race day, you suck it up, but why risk a possible injury or crash for a training?? True!! Good advice.
I decided to back out, and headed to the pool. At least I could get in a good swim. What? The pool looked like they were holding a convention in it. Each lane 10-12 people with others in the water at the edge, hanging out, waiting their turn for a lap. I walked out. Defeated! Sad! Broken. So much preparation, for such a letdown. I sulked for hours. I watched Ironman St George, which made it worse maybe. I was sunk.
It took me a few hours to get it out of my system. The pity party needed to come to an end. I re-vamped the plan for the next day. Weather was looking better. Windy, but no rain. I can handle that on the bike. Fighting one element is much better right now than several. The only thing was that Greg & I had registered for Bloomsday 12k in Spokane, WA, Sunday. I had to scratch that. What a fun race to be missing, but I really needed the ½ IM. We gave our kids our registration (I know that's a no-no) and they ran with Greg's Dad!! Woo Hoo!
Sunday, when I wok up the sun was out. The wind was blowing, but the sun was out! We headed out to the pool. I got a lane, BY MYSELF, and started my swim. Greg sat on the pool deck, thank goodness, counting my laps. I didn't even want counting to be in my head. I could just swim. And it was fabulous! Out of the pool. Had a
gel
.
1.2 miles, done!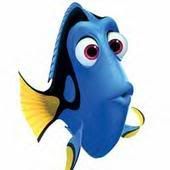 Onto the bike. Greg and I met friends, and headed out on the bike. I had my nutrition packed, and was a little worried about my
Perpetuem
, since it had given my stomach such grief the week before. This time…I SIPPED my 2-hour bottle, and it was awesome. Nutrition on the bike: One 2-hour bottle of
Perpetuem
, one bottle of
Heed
in my Aero bottle, one bottle of H2O, one small bite-sized Snickers, 1
gel
and a ¼ of a Almond butter and honey sandwich. It all worked. My stomach felt great!! The whole 56 miles was awesome! The wind was super annoying, and ALWAYS seemed to be changing directions to create a head wind, but over all it was great! Greg hung in there for the 56 miles with me, thank goodness again, because it can be a lonely road if you are on your own.
56-mile bike, done!
We met another friend for the run. I changed, and we took off. WOW, my legs felt like I had brick shoes on. Which is normal. I need to do more prep coming off the bike in the last 2 miles. Standing, stretching, clipping out one side to stretch, and then the other. And of course, spinning out in a high cadence.
It took a good 2 miles for my legs to feel normal. And we got into a more normal pace. Slower than I am used to running, but I expected that. The first ½ of the run felt pretty good. I got into a good rhythm. Nutrition kind of fell apart on the run a bit. I only brought 2
gels
,
Heed
and H2O. And not enough. My friend, Corey, running with me was asking why I don't eat solid food on the run? Ummmmm….my gut would HIGHLY disagree with that idea. As he is chomping down Gummy Bears, gels, chocolate chip cookies. What the heck? He made me promise to start training with and trying some solids over the next couple of weeks. He suggested, brownies with espresso, boiled baby red potatoes covered in sea salt. I am going to give it a try this week.
After the first ½ of the run, we turned around, and I was starting to feel tired. My feet were getting tired. I got a cramp in my calf, so we sped up to work it out, that didn't work so we slowed to a fast walk. Cramp gone, whew! I had a USAT coach tell me early on, to train with some walking during the run. He laughed when I told him that I didn't plan on walking any of the marathon during IM. He said 90% do, and I needed to train accordingly, or IF/WHEN I needed to walk, it would be really hard for my body to start running again. I know what he means now. Picking back up the pace after walking a bit, was tough. My legs felt heavy, and tired.
Mile 12 I was starting to get REALLY tired. You know, that trick your mind plays on you, when it KNOWS you are almost to the finish. Your body gets tired, but your mind is excited. That's how I was feeling. At 12 ½ miles I really started to pick up the pace, going to kick out the last ½ mile. Faster, faster. I told Corey, only .30 to go, so lets turn on the heat. He then told me, we were going to run and extra ½ mile past the 13.1. OH MY GOSH! Again, my body said, OH no…you are finished. I told Corey, no way. He said to give it all I had. That last ½ mile felt like death. I wanted to cry. My legs were on fire, and I told Corey the wheels were about to come off.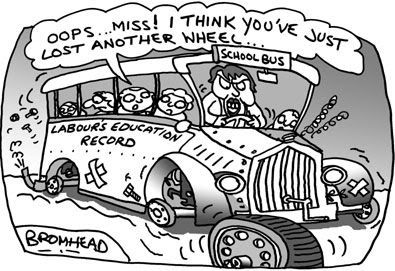 My heart was about to pump out of my chest. He kept pushing me. Wouldn't let me look at my Garmin, because I knew my HR was high. Last ¼ mile full sprint at 4:42 mpm. 4:42???? Where did that come from? I have never hurt so good!
13.1 (well actually 13.5) done!
I was finished, and I SO needed that day. From feeling utterly defeated to gratitude, jubilation and success!!!
After we were done, I had a
Recoverite
, stretched, came home, took a 10 minute ice bath....YIKES! Had a good dinner, shower, put on my
recovery socks
(thanks Michelle) hung with my family and Bloomsday kids
Jeff, Ellie, Dad & Mariah. WAY TO GO, Bloomies!!
and hit the hay, tired, but smiling!!!
70.3 Done! Ironman….I can feel you breathing down my neck, and I am ready for you!