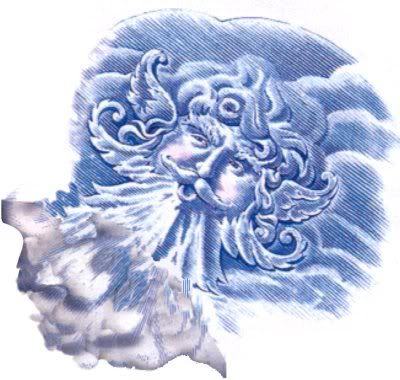 It's been one of those weeks. Spring is in the air, and training is going wonderful! The ups and downs of training, I swear, is like being on a roller coaster. I have said this before, and will say it many times again. Roller coaster.
Not that I am a fair-weather trainer, but c'mon, when it's nice weather usually my workouts ROCK. Not so much sometimes, when it's not good. This week was no exception. Great workouts up until Friday. Friday, I always have a long ride, short run. It's my longest bike day of the week. Thursday of this week…and in fact most of the week, it was gorgeous. Friday morning broke that cycle, with it's wind, rain, clouds, and cold. Really? Friday was one of those days that my head was just not in the game to begin with. I slept wrong the night before, my back hurt, and it was miserable outside. The mere thought of doing a 3 ½ hour ride in the gym or on my trainer was like a bad nightmare. But as I looked outside, I thought…maybe over 3 hours on the trainer won't be so bad. HA! I had a million reasons why I should just skip the workout. I was easily talking myself out of the whole thing. But then there is that little naggy voice we all hear. "How will I feel later if I miss the workout?" "How much will I beat myself up if I don't go?" "What if this is the workout that makes or breaks Ironman for me? "What if I bonk on the bike course during my race, will I think back to this workout with great despair?" So as any of us would do, I put on my big girl panties, shut up the bad voices telling me it was ok to stay home, and hopped on the bike. THIS day was not going to be one of those days that I was SO happy that I decided to go. Nope. Not on the bike, anyway. This day was just down right bad. The weather was mean. The wind was ripping through me, cold. The rain was coming down. Quite frankly, I was a little nervous on the bike with the rain. Slippery roads scare me. But definitely something I am getting used to, and need to get over. The whole ride was miserable. The rain did eventually stop, only for the wind to kick in slightly more. No matter which direction I was headed, the wind so kindly shifted with me, to offer a fabulous head wind. It was ridiculous, until I decided to get off my bike, after a slow 3-hour and something ride, cutting it short by a few minutes, to get my run on. I transitioned off the bike, put on my Newtons, and off I flew. Fingers up to you Mr. Wind (and you know which one's I am talking about) My run went great. Which made me happy to have started the workout in the 1st place. The run was that ray of sunshine in that day that I needed.
Of course Saturday rolled around with it's gorgeous sky of blue, and sunshine everywhere. Why was Mother Nature in such a foul mood Friday?? I guess that's how it goes sometimes, right?
Sunday I was able to have a great ride and run with some awesome friends, and a few others racing IMCDA this June. It was nice to meet them, get a good workout in, and "talk shop" a little. 90 days out and counting!!!