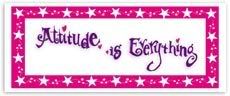 Coming back from a trip/vacation always seems to throw me out of whack. I am not sure if it is the "let down" of coming back from this amazingly tropical, warm, sunny place to cold, rain, snow etc. OK, yep…pretty sure that's it. Don't get me wrong, I love Coeur d' Alene, it is an amazing place to live, and would never live anywhere else in the U.S. but love the warm sun just a tad more. I am a warm weather lover. And cherish every amount of sun, I can get. I do love the snow too. Skiing/snow boarding, snow shoeing, and the mountains. Can't get enough of the mountains. But sun = happy me!!
Coming back this time, I am having a small bit of sadness in my heart, missing a place I feel is "home" and am having a huge lack of motivation. I ran every day that I was in Costa Rica, but haven't since I have been home. So, 3 days, no running, biking, or swimming. I DID get out for a great hike yesterday in the sunshine, which made things better, but am still feeling…blah. I am always the upbeat, motivator. Always encouraging, uplifting, happy, smiling, so this is a different place for me. I woke up this morning, and logged on to read some of my favorite blogs. My Running Mom's are amazing, and I laugh, cry, and feel grateful that I know them, and that they give me such great encouragement. Thank you. You know who you are!! Not to mention, my other friends, and family that support, motivate and encourage every step I take. You all ROCK!!
I took some time to look over my training plan today. Gave myself some meditation time. Had a couple cups of coffee, and think I am ready for this new week. I see it as a gift. This week, set-aside just for me. My strong body, ready to take on anything that comes my way. Or maybe I need to be looking at each day. Really be more in the moment. Sometimes, I can be overwhelmed looking too far ahead….or backward, and that is why I am in this place of apathy. I am dwelling too much on my missed workouts while I was gone than focusing on what is to be for this day and week. Because even though I ran, did Yoga, and swam while I was gone, I did not bike. I missed a few great long rides with my training partner. That's what is on my mind. And my swimming was not technically "training".
I need to let it go. Look forward, not behind.
I am half way through my training for
Ironman
, which is freaking me out a bit too. The training is going fantastic, but HALF WAY!!! It has gone too fast. HALF WAY?? In the blink of an eye, I will be doing the biggest race of my life. There is no time now, to have any lack of motivation. I need to get back in that pool, and "Just keep swimming, just keep swimming" get back in the saddle, and work up that butt callous again, and get into my bright pink
Newtons
, that have missed my feet, and hit the road running. Not to mention, that I have
GMAR
coming up here in a few weeks.
I need to re-focus. See this day as a gift. A new beginning. Fresh. Out there waiting for me to enjoy. Think of what great things will come my way today. Why am I waiting? Get up!! Get out!! Attitude is everything!!
How are you staying motivated today?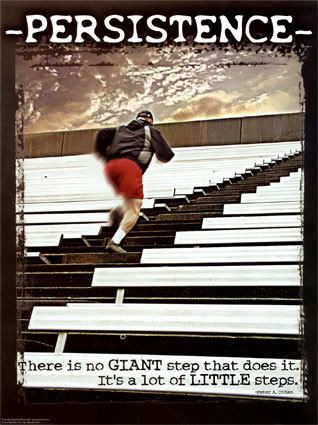 Look at everything as though you are seeing it for the first time, with eyes of a child, fresh with wonder. 
 ~ Joseph Cornell